Our dear customers' reviews:
Maria, AU on June 3, 2019:
THANK YOU , so much David !
The clock arrived a few days ago and so we gave it to our friend yesterday .
He was delighted !
We were all extremely impressed with every aspect of the design and the in the incredible craftsmanship, that is so apparent .
It is the best gift we could ever have given him and he is so appreciative.
Sincere thanks from us all , for making this possible .
We would definitely recommend your unique clocks to any one.
 Here is a photo of the clock proudly sitting in it's new home in Western Australia. I was sent this photo just a few minutes ago , from it's very happy owner.
Take care and kindest regards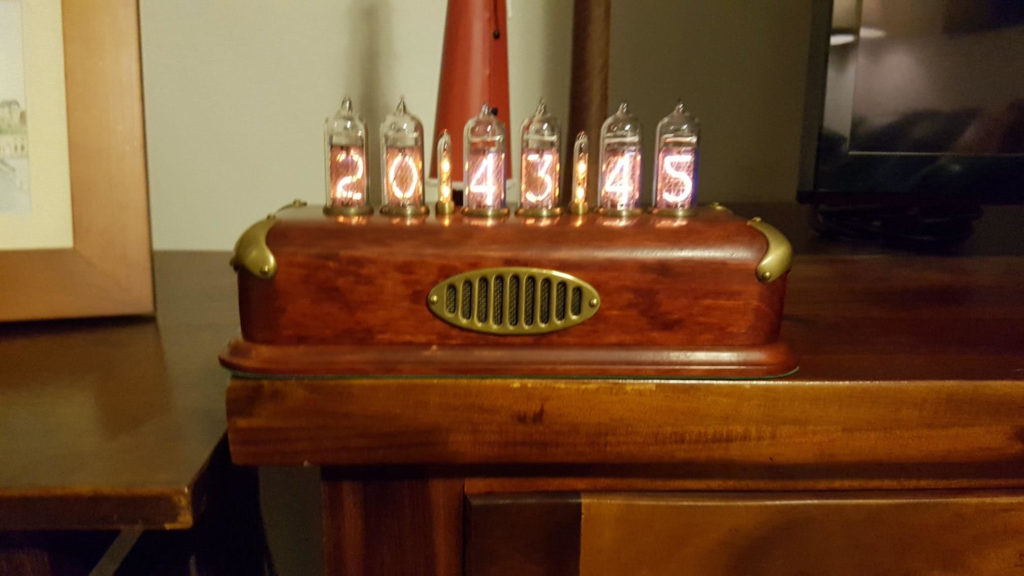 Rob, US on May 23, 2018:
Hey David,
I just wanted to thank you and tell you how wonderfully impressed with your craftsmanship on this clock. I just got it today and I have to say, it's the most stunningly beautiful piece I've ever seen. Your pictures simply do not describe your work. These are art, functioning art. Better than professional for sure. Your work is unmatched now that I can see it and hold it in person. I honestly believe nobody can even come close, well worth the value!
Thanks again for all of your time and effort, it's truly appreciated and I hope you don't mind if I recommend your business if anyone asks about where I got my clock. Many of my friends are already intrigued by it.
Best wishes,
Rob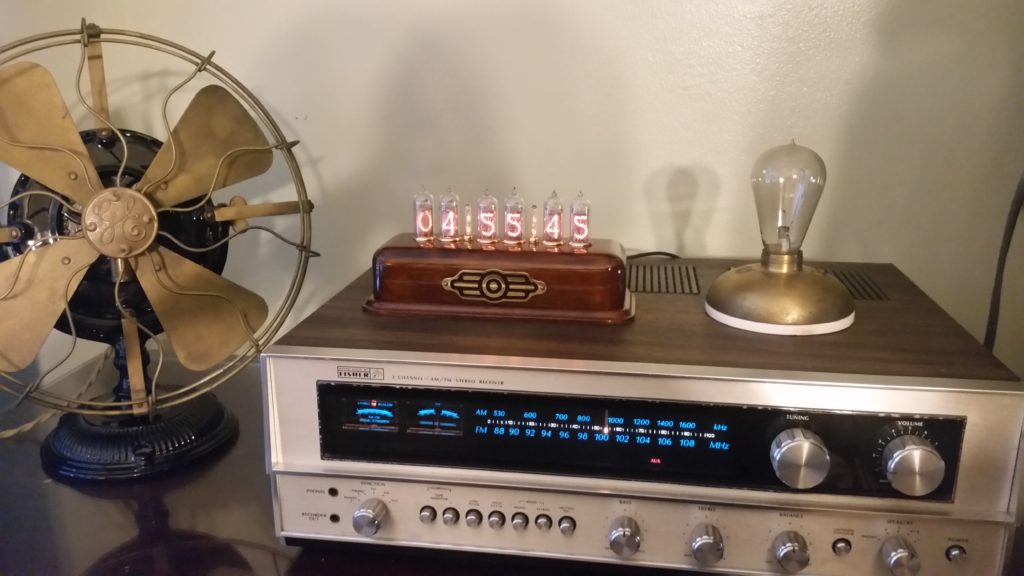 Nixie Tube Clock Reviews on Etsy.com:
humby66 on Mar 30, 2018 :
Could not express how happy I am with this purchase. The quality and finish is a work of art, and the clock arrived already set to the correct time in my time zone. Would gladly recommend this seller to anyone who wants a unique timepiece with a retro feel, that is bound to become a conversation piece.
Joe A on Jan 18, 2018:

Extremely impressive clock! You would have to see it to truly appreciate it. Took a while to get here because of the holidays but it was well worth the wait! Joe A
Madeline Rex-Lear on Dec 26, 2017:
This arrived in time for Christmas and my husband loves it. It is exactly as shown — looks very Art Deco and is made really well. Thank you for packing it really well with all the bubble wrap as the box was damaged during transit – which you have no control over. Thanks
Read more nixie tube clock reviews on Etsy.com.
Nixie Tube Clock Reviews on Ebay.com: